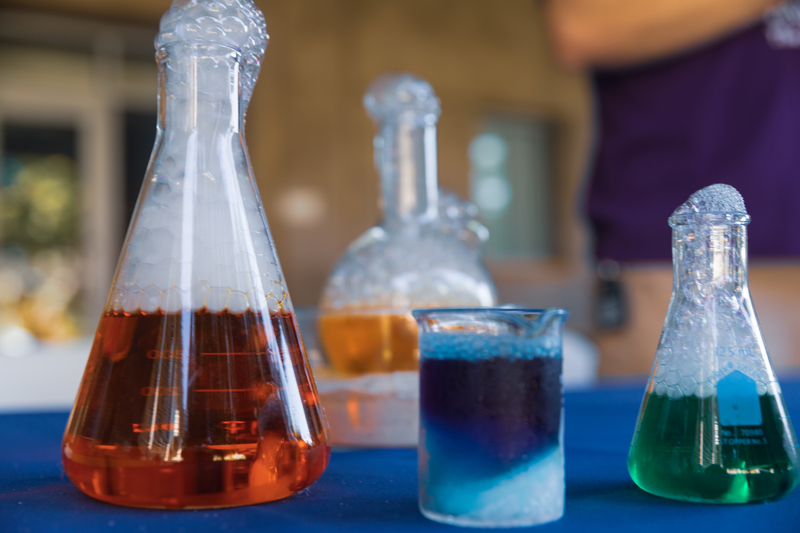 The UC Merced chemical sciences undergraduate program is based on a core-plus-emphasis structure that enables students to specialize in particular subfields while each completing a set of core courses designed to meet the requirements for American Chemical Society accreditation. We offer a basic chemistry program and three emphasis tracks: biological chemistry, environmental chemistry and materials chemistry. These tracks allow our students to pursue interdisciplinary areas within a degree program that is still focused on chemistry.
The list of required courses, as well as suggested pathways through the major, are found here.
Information about the major, classes and tracks can be found here.
A degree in the chemical sciences opens the door to a wide variety of careers in industry or government service; forensic chemistry in crime laboratories; commercial fields such as patent law and scientific writing; and teaching.  Many chemistry majors go on to graduate study to prepare for careers in teaching and/or research at colleges our universities, or  research positions in the chemical, pharmaceutical, electronics or other high-tech industries. A major in chemistry is also an excellent foundation for medical school or other careers in the health sciences.