Overview
The UC Merced graduate program in Chemistry and Biochemistry is focused on cutting-edge research. Our faculty specialize in the areas of Biochemistry and Molecular Biophysics, Materials Chemistry, Organic and Organometallic Chemistry, Physical Chemistry, and Theoretical Chemistry.  We are excited to work with you to help you grow into an amazing scientist and to have you help grow our vibrant research program.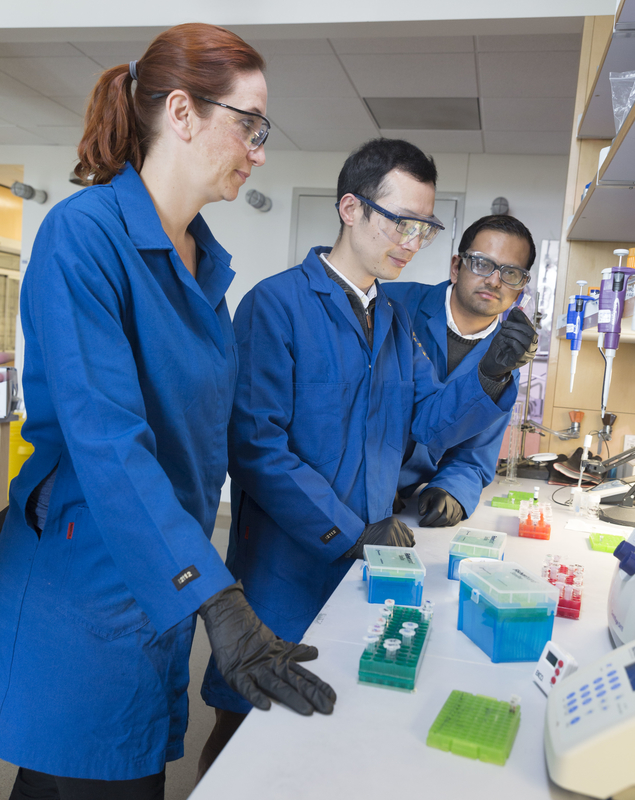 Please fill out this form if you wish to be contacted about the Ph.D. program (we plan to organize webinar and Q&A sessions). Although submission of GRE scores is optional, some faculty appreciate seeing these scores to determine if a student is a good fit for their research group.
If you have specific questions about our program, please contact the graduate chair Professor Christine Isborn (cisborn-at-ucmerced.edu). Please email if you are interested in applying to our program but experiencing financial challenges; sometimes an application fee waiver can be provided.
Application instructions can be found on the UC Merced Graduate Division site.
More information about life in Merced:
UC Merced graduate students can enjoy all the benefits of small-city-living with easy access to a multitude of California's landmarks and attractions. San Francisco, Sacramento and Monterey are all within a two-hour or so drive, and smaller cities like Fresno and Modesto are within an hour of campus.
You simply can't get closer to Yosemite National Park — one of the most amazing and majestic attractions California has to offer — than UC Merced. In addition to the variety of research projects our faculty conduct in Yosemite, the park is a wonderful place to take a break from your studies. It is a short 75-mile drive from campus, or you can take advantage of Yosemite Area Regional Transit Service (YARTS), an inexpensive bus service that stops on campus on a regular basis.
Merced is an area with reasonable housing costs and a significantly lower cost of living than many other parts of California. Students are able to choose from a wide variety of housing options in the Merced community, including condos, houses, room rentals, and apartments.
---
Useful Information