Upcoming webinar: Learn about the graduate program in Chemistry and Chemical Biology and meet faculty!
Dec. 7, 12 p.m. to 1 p.m.
This webinar will cover application requirements, research, and program highlights followed by a Q&A session. Featured faculty: Rebeca Arevalo, Christine Isborn, Erik Menke, Son Nguyen, and Shahar Sukenik.

 
The UC Merced graduate program in Chemistry and Chemical Biology is focused on cutting-edge research. Our faculty specialize in the areas of Biochemistry and Molecular Biophysics, Materials Chemistry, Organic and Organometallic Chemistry, Physical Chemistry, and Theoretical Chemistry.  We are excited to work with you to help you grow into an amazing scientist and to have you help grow our vibrant research program.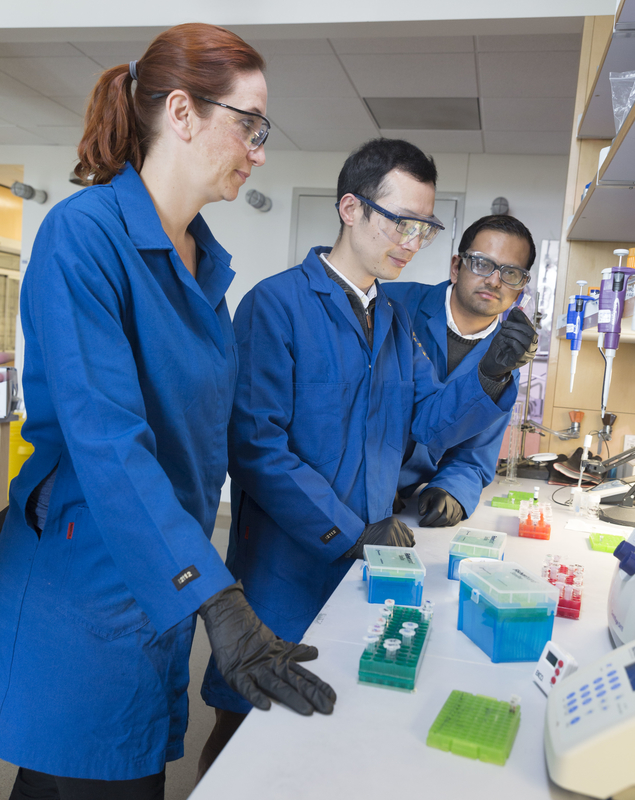 Please fill out this form if you wish to be contacted about the Ph.D. program (we plan to organize a webinar and Q&A sessions in November and December 2020).  Currently, submission of GRE scores is optional.
If you have specific questions about our program, please contact the graduate chair Professor Christine Isborn (cisborn-at-ucmerced.edu). Please email if you are interested in applying to our program but experiencing financial challenges; an application fee waiver will be provided.
Application instructions can be found on the UC Merced Graduate Division site.
Useful Information